Features
Meet Richardo Moloi aka Priddy Ugly – The Young Pretty Face Street Rapper with Swag
Born in Luanda, Angola on 2 April but bred in Meadowlands, Soweto and later in Kempton Park (South Africa) by a South African father and an Angolan mother, Richardo Moloi, better known as Priddy Ugly is the epitome of hip hop artistry.
Priddy Ugly has quite a number of accomplishments under his belt, including those beyond the music industry. It all started at the age of 13 when he joined the Moroko Swallows Academy. At 14, he took up dancing and won best male dancer at the St. Peters National Dance Tournament. Soon after that, at 15, he joined Freeze Frame, a hip hop dance crew and won Strictly Hip Hop, became the Respect Krump Kings winner and was the Krump Fest winner all in one year. If that wasn't enough, at 16 and 17, he made the SA National Athletics team, specialising in 100m, 200m and long jump events. Quite an impressive list, isn't it?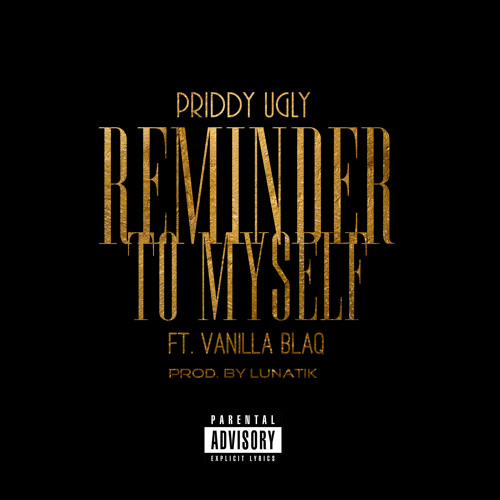 At 15 he developed 2 knee tumors, which affected the cartilage percentage in his knee cap – this ended his sporting career.
In the midst of all of that, his rap career began at 15 and he formed part of a group alongside 5 other members called 'Krunk Era' which later changed to 'Blaque'. In 2007, 'Blaque' was signed to H.U.G.E Ent by Vusi Leeuw (former EMI ANR but now founder and owner of H.U.G.E Ent) who also discovered well established acts such as Mandoza and HHP. During their time there, 'Blaque' worked with artists such as TXL, Clue, Stethoscope and Amunishn.
In 2010, Priddy Ugly pursued his solo career under the name 'Priddy Ugly' and released his first EP which moved 1267 units on the net. In the very same year, he featured on Amunishn's album 'The Principal' on a track called 'Prayer' featuring Mr Selwyn (track 2 disk 2). The album went on to win 'Best Hip Hop' at the South African Music Awards (SAMAs) for 2011. Priddy Ugly then started working under Aviator Management and did 5 tracks on the 14 track compilation album titled "The Take Off".
He released his first highly anticipated solo project titled "The Ugly Truth". It received great reception from the public with his first single 'Love Hate' having 5000+ downloads within its first week of release, even before the mixtape was released.
He released his mixtape and had a combined number of 32 000+ downloads on all his singles. 2012 had been a great year for the young man who had been on numerous internet blogs, countless interviews and even a full page spread on 'IspeakHipHop magazine' as well as getting a 4/5 rating for his mixtape review in South Africa's leading hip hop magazine, 'Hype Magazine'. He has since shot 2 videos: the first was for his 1st single 'Love Hate' and the second video, which is of international standards, was made for his second single titled 'Swag Demonstation'. It was shot on the 1st of December 2012 and was released in the beginning of 2013, to receive incredible reception.
His work history includes working with the likes of X-Tatic, the new female hip hop sensation from Kenya, who recently signed to Sony Music SA. On one of X-static's songs called 'Hit em up', Priddy Ugly and Aka were recruited for a feature where Priddy Ugly does the Chorus of the song. A video has been shot for this single. Priddy Ugly is also working with London born, LA based producer Tiago, who has worked the likes of Rihanna and Chris Brown. You can expect good collaborations between Tiago and Priddy Ugly.
Although the young man's rise to fame reads like a rapid progression to stardom, it did take a lot of hard work to see his career be at the level that it is. With youth, talent, good looks and humilty on his side, choosing the mic over soccer boots and running shoes is proving fruitful everyday.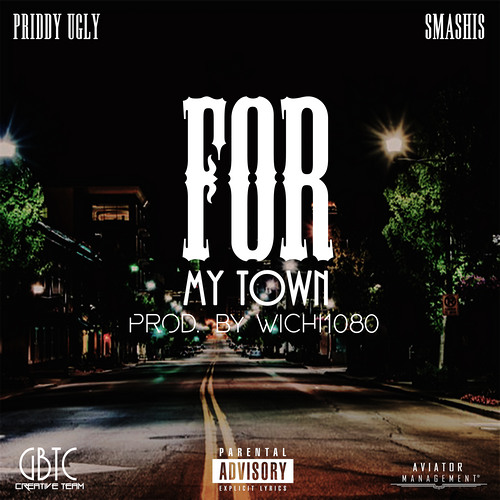 In 2014, Priddy Ugly kicked off the year by releasing his 1st release in over a year titled "For My Town" which made it to No.1 on 4 South African charts and 2 African charts.
Priddy Ugly was then approached by Lance Stehr, label exec and CEO of MuthaLand formerly known as Ghetto Ruff to be part of the Brenda Fassie Legacy project. The Brenda Fassie legacy project, is an initiative that celebrates the 10 year anniversary of the Legendary Brenda Fassie's death, where artists from all over the globe will come together and re-make and remix some of Brenda Fassie's past hits, giving them a new spin. There will be Hip Hop, House, Raggae, RnB, Afro Beat, Rock and Pop remixes of Brenda's songs. Priddy Ugly and South African RnB sensation Vusi Nova collaborated on a "Weekend Special" remix titled "Only" . It can be seen being performed on South Africa's no.1 Music/entertainment programme "Live" on SABC 1
Priddy Ugly has also recently featured on South African Soupie "Rhythm City" on e.TV, playing himself. Episode is yet to air.
Priddy Ugly is also featured on a song titled "Work It Out" by RnB musician and former project fame contestant Tumi Lane. The single is moving up the ranks on the South African charts. It is available on iTunes, Amazon, Vodacom and MTN South Africa.
In July Priddy Ugly dropped his new single titled "Reminder To Myself" ft. Vanilla Blaq and produced by Lunatik. Refilwe "Vanilla Blaq" Modiselle is the 1st Albino Model to walk an SA run way, she's a TV presenter, and a vocalist and made it to Oprah Winfrey's 2013 powerlist, being on of Africa's most influential youths. Lunatik Beatz, produced arguably South Africa's biggest Hip Hop song titled "Cara Cara" by KO ft. Kid X. Priddy Ugly will soon be shooting a music video to Reminder To Myself, which has got a great reception throughout Africa.
Reminder To Myself is the 1st single that Priddy Ugly releases with out Aviator Management, headed by Brinner Dos Santos. Priddy Ugly had been with Aviator from the start of his solo career two years ago.
QUICK PROFILE:
Name : Richardo Moloi
Artist name : Priddy Ugly
Age : 23
Occupation : Student/ Musician
City : Johannesburg
Town : Kempton Park
Specs: Dancer, Hip Hop Artist, Free lance model, designer
CAREER ROLL-CALL:
2008 – Won Respect Krump Competition
2008 – Won Strictly Hip Hop Dance Competition
2008 – Won Masters of Rhythme (Krump)
2009 – Won Masters of Rythme (Group)
2006 – 2011 – Signed to H.U.G.E entertainment recording label
2012 – Feautured on Amunishn's SAMA award winning album The Principal
2012 – Opened up for Zahara at The Hansa Festival of Legends in Sedibeng Soweto
2012 – Released 1st Solo EP 'The Ugly Truth' – 4500+ Downloads
2012 – Released 'Love Hate' and 'Swag Demonstration' videos
2013 – Collaborated with Xtatic and AKA on 'Hit Em Up'
2013 – Hit Em Up nominated for 2 Channel 0 awards – Best Duo and Video of the Year
2014 – Released 1st single off upcoming Album – For My Town ft. Smashis of Cashtime fam – 30 000 + Downloads
2014 – Was amonst the artists that were part of the Brenda Fassie Legacy project, where he featured on a 'Weekend Special' remix with Vusi Nova
2014 – Left Aviator Management and become an independent artiste
CHECK OUT ALL OF PRIDDY UGLY WORKS BELOW:
AUDIO:-

VIDEOS:-

JOIN PRIDDY UGLY ON SOCIAL MEDIA:
Twitter: @Priddy_Ugly
Facebook: Priddy Ugly
Instagram: priddy_ugly