Others
Top 5 Busiest Airports in the World
Busy doesn't mean clunky or slow in the case of the world's biggest airports. With so many moving parts on such a large scale, efficiency of design and systems is the key to keeping everything humming through high-traffic terminals. Where international hubs are concerned, fliers may feel overwhelmed stepping off of a flight and into a foreign airport where you can't even see the other end of the concourse, let alone exactly where you need to be in a few minutes. Or maybe you're on a more leisurely layover and looking to navigate to the best dining and shopping options while on the ground.
There is a reasonable method to the madness of even the most frantic airports, so along with size stats, we're exploring tips for staying oriented in these busy terminals. Based on preliminary numbers released by the airports for 2018, here are the five busiest airports in the world.

5. Tokyo Haneda International Airport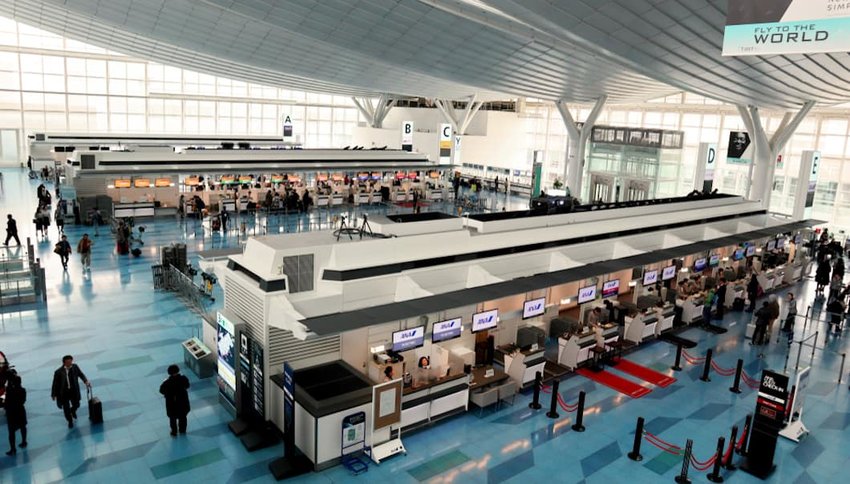 Tokyo International Airport, commonly known as Haneda Haneda International Airport, is one of the two primary airports that serve the Greater Tokyo area. Set in one of the busiest, most crowded and central spots along the Pacific Rim with access to all of Asia, it's no surprise that Tokyo needs more than one airport.
Haneda is the busiest airport in Japan and the fifth busiest in the world, having handled some 87,098,683 fliers last year. The sprawling airport comprises three terminals, with domestic Terminals 1 and 2 for regional flights, plus the International Terminal. Terminals 1 and 2 are connected by an underground walkway, while complimentary shuttle service runs every four minutes between the International Terminal and the other two.
Still, plan to do plenty of walking once inside. For directions, the airport's website has convenient, downloadable PDF floor maps for each level of the multistory concourse. Shopping and dining options abound, including Japanese, Asian, and Western fare.
4. Los Angeles International Airport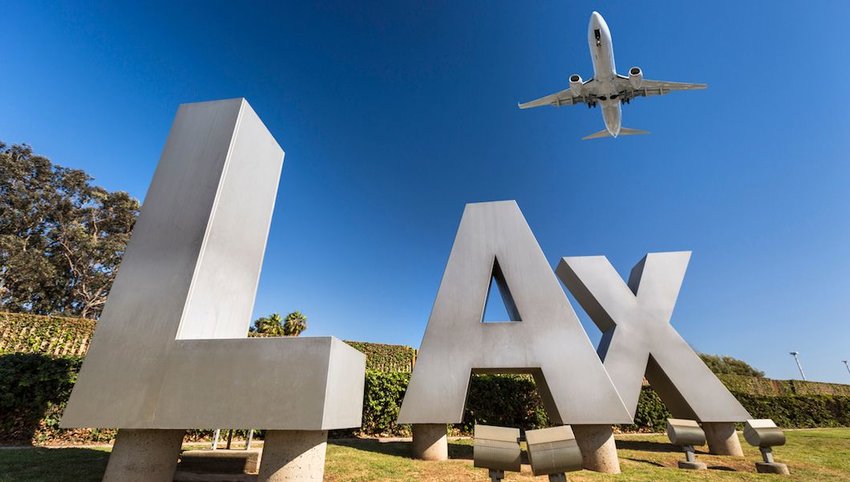 Known to most simply by its airport code letters, Los Angeles' LAX is a U-shaped behemoth of an airport that is the second busiest in the United States, while ranking number four in the world with a 2018 passenger volume of 87,534,384. With its location on the West Coast, LAX is a major hub for North American and international travel. The labyrinth includes nine terminals, conveniently numbered 1 through 8, plus, the Tom Bradley International Terminal, which itself is large enough to be divided into north and south ends. The airport in its entirety is connected by shuttles, and Terminals 4, 5, 6, 7, 8 and TBIT are accessible from within by interconnected walkways.
Each terminal seems to be on its own operating schedule, however, a source of flier frustration. But you'll always be able to find a decent amount of quality shops and restaurants operating at any given time, although not overnight. Wi-fi and mobile charging stations are available, so if signage and directories get confusing, there's an app for that.
3. Dubai International Airport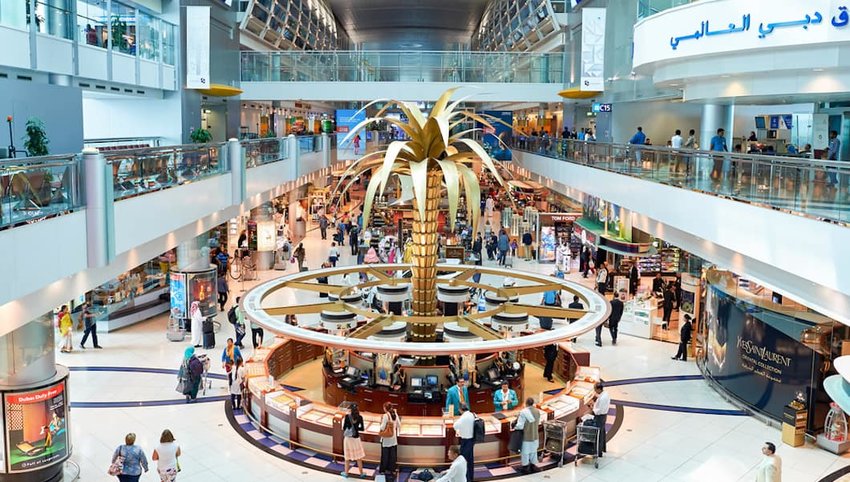 With a lively, upscale casino-mall vibe, Dubai Airport reflects near first-class comfort beyond the confines of private lounges. The primary airfield serving hyper-growth United Arab Emirates, Dubai Airport saw 89,149,387 passengers in 2018. Consisting of three terminals with four concourses, the airport's Terminals 1 and 3 are primarily used by international passengers, and are directly connected to transit options. Terminal 2, mostly for Persian Gulf regional passengers, is on the opposite side of the runways. Terminal 1 has one concourse, designated Concourse D. Much more modern, meanwhile, Terminal 3 is divided into Concourses A, B and C. As noted, most amenities and services are open around the clock, so shopping and dining is available whenever you pass through. As is becoming the norm, free high-speed wi-fi is provided and mobile charging stations seem to be everywhere.
2. Beijing Capital International Airport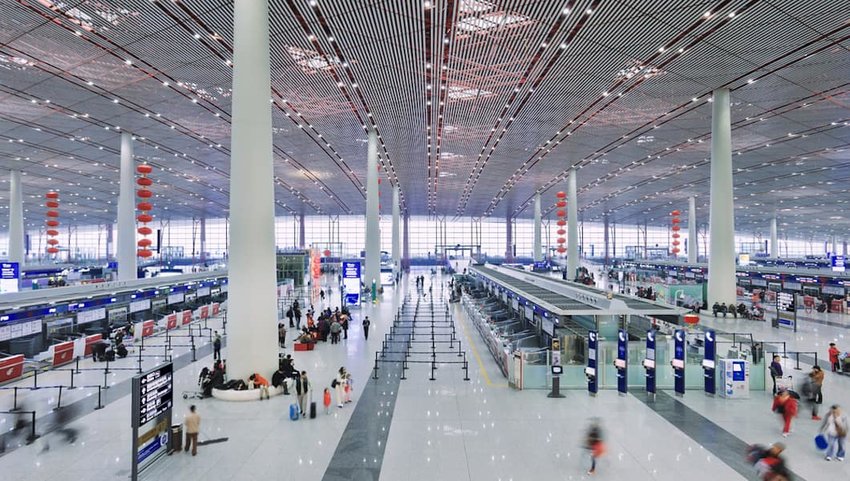 Shiny, new, modern and outsized in every respect, Beijing Capital International Airport is the second busiest passenger terminal in the world, based on 2018 traffic of some 100,980,000. Of its three terminals, Terminal 1 caters to domestic flights. Terminal 2 handles a mix of domestic and international flights, while the largest and newest, Terminal 3, has one main concourse, T3C, along with two satellite concourses, T3D and T3E. The massive array of terminals is connected by a land-side shuttle bus for better access.
A wide array of restaurants and cuisines is available throughout the airport, with plenty of 24-hour options for late-night travelers. The wi-fi here is free and unlimited, but does require fliers without a Chinese cell phone to scan their passport for access. Keep in mind, too, that the airport is located about 20 miles northeast of Beijing's city center, so plan ahead for ground transportation if this is your destination.
1. Hartsfield–Jackson Atlanta International Airport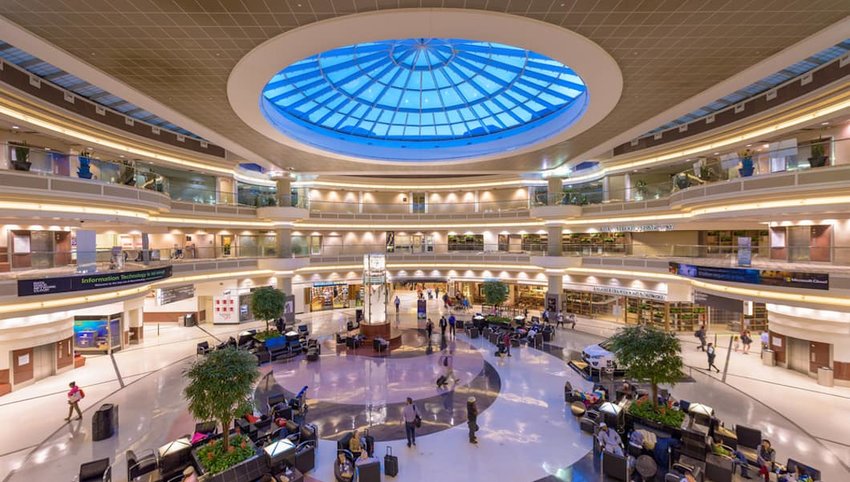 When the concourse directory starts to look more like the alphabet with a few gaps, you know you're in one of the world's biggest airports, In fact Hartsfield–Jackson Atlanta International Airport is one of the world's largest travel hubs, consistently ranked at the top for annual total travel traffic. In 2018, some 107, 394,000 passengers passed through on their way to destinations all over the globe. This sheer volume is fed in part by Atlanta's central location and domestic hub status, which, added to international numbers, push it over the top.
Its dual namesakes are former Atlanta mayors William B. Hartsfield and Maynard Jackson. Two towering terminals, one for international and one for domestic flight, are divided into seven concourses: A, B, C, D, E, F and T.  Concourses A through D, along with T, serve domestic flights; E and F generally serve international fliers. The overwhelming scope of the airport is made manageable by a system of connected, underground pedestrian tunnel and moving walkways.