Reality TV
VIDEO: #BBNaija Lockdown Day 66 – Laycon is the new HoH in charge, A message for peace and more…
Laycon has been unanimously appointed as the HoH by the rest of the Lockdown Geng and the streets are pleased.
Laycon finally got the one position that had eluded him for weeks in the House. The position of the Head of House. He had only been able to secure the position of Deputy HoH to Trikytee, but this time around, he got the main spot.
Getting Nominated
After completing the WAW Task, the Housemates were immediately asked to deliberate and Nominate a Housemate to be the HoH for 24 hours. In a unanimous decision, they all chorused Laycon's name. The duration of the position might be short, but you didn't care. 
Crush talk
Laycon and Nengi had an interesting discussion about who their crushes were. Nengi apparently has a thing for Drake, and a few Nigerian stars. She did lament about how shy she was and how she won't know what to do if she ever came in contact with her crush. According to her, there are chances she'd go hide in the boot of her car if that encounter ever happened. Laycon on the other hand has a crush on a popular on-air personality. He kept talking about her and it wasn't hard to see that he was smitten by her.
Hopefully, when they do get to meet, he will be able to tell her exactly how he feels in person.
The garden crew
Done for the day, the Housemates moved to the garden to catch up and discuss topical issues. Their conversation started off focusing on high ranking musical artists and entertainment power couples. At some point, Dorathy got bored with the conversation and asked that they switched topics. They soon settled for social media and discussed their various pages and handles.
It's another day and the Housemates have another shot of making a lasting memory as they countdown towards the final day.
A message for peace
Big Brother Naija Lockdown Housemates participate in a Task for peace.
The Big Brother Naija Housemates participated in a Lipton Task today that amplified peace and allow them to apply their minds to pen a message to move the nation.
The Housemates got ready for the presentation, looking lovely for the show. In the arena, they were welcomed by a glamorous set up where they sat in a stately manner to listen to each other.
Nengi paid homage to Nigerians who woke up and grind and hustle daily, in order to make ends meet with a smile on their faces. She related that peace was not just a word, but a lifestyle that started as individuals.
Neo presented his message of peace through urging people to live with love in their hearts, with unity and therefore peace. Neo continued that people the world over are one in body and spirit despite culture, race and beliefs. 
Dorathy realyed how Nigerians were survivors, winners and go-getters who lived together in peace and harmony in one nation. Dorathy declared that she was living testimony to how Nigerians continue to live and thrive through hardship, encouraging all who heard her, to live in peace.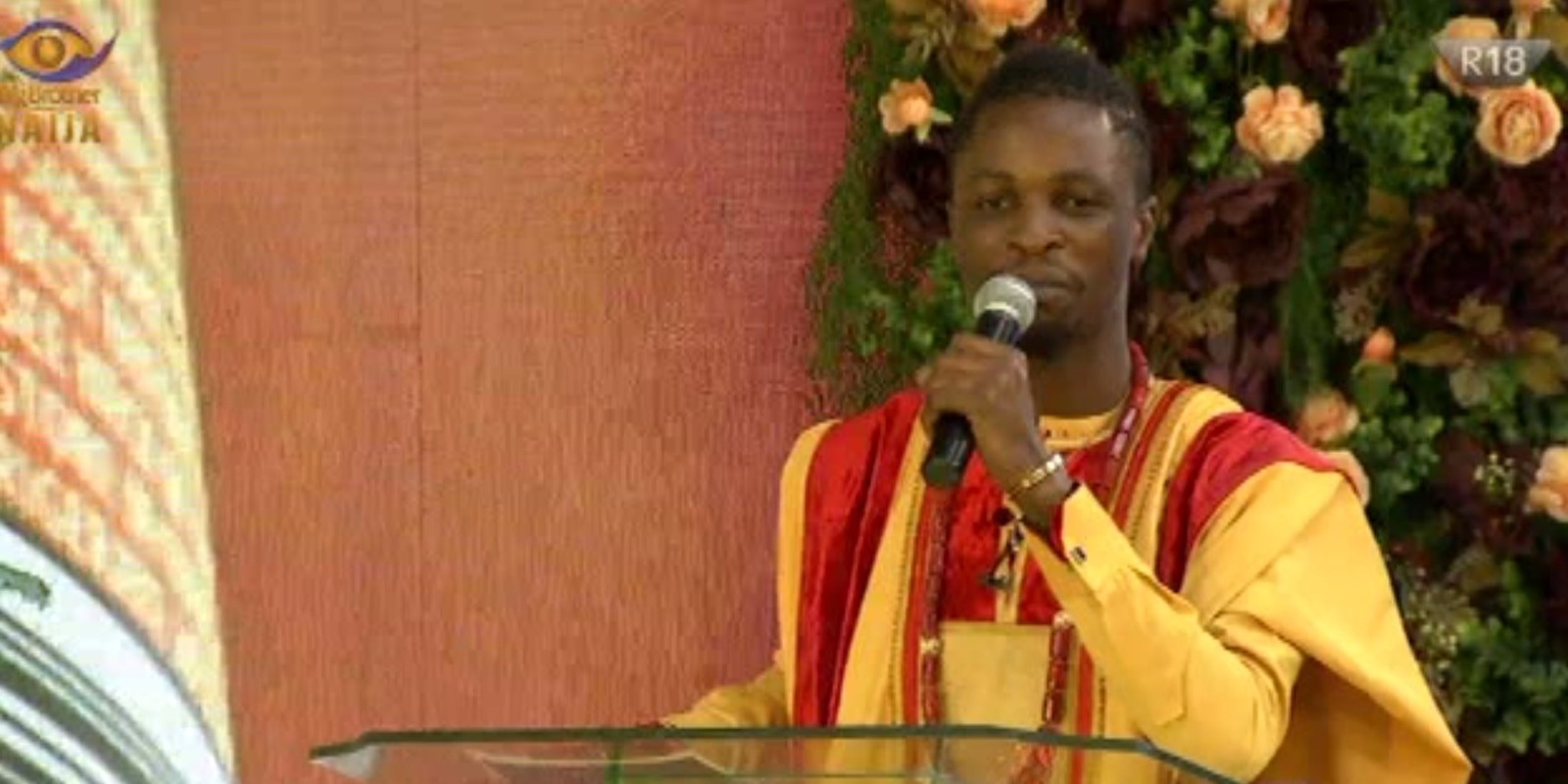 Laycon stated that though no Nigerians were born the same, we are all one and the same. He stated that all Nigerians sing the national anthem with pride, ending with 'so help me God' and peace was therefore what we should aim to achieve. 
Vee stated that no matter what people do or say, she believed that peace existed. There is no place like home, was her message, saying that she wanted to see a life of peace happen in her lifetime, and was willing to walk the journey with love as a guide. 
After the speeches, we were treated to a dance from the Housemates.
What are the results?
Biggie called the Housemates into the lounge and announced that he was very happy with their performances and proceeded to tell the Housemates that they were all to become influencers for Lipton Ice Tea, but that's not all. Each housemate walked away with N1,000,000!
What a night as we continue our countdown for the top position!
Crown your Lockdown winner this Sunday by voting here. You can also download the MyGOtv and MyDStv apps for additional Votes. Stay tuned to Big Brother Naija on DStv channel 198 and GOtv channel 29