Home
New passions, celeb goss soon on Telemundo this February
Three Telemundo soapies come to an end soon. Precious Rose concludes at the end of January and both Aurora and My Heart Beats for Lola end in mid-February.
As a result, three new shows start soon. Two of them are new soapies and the third is a daily gossip/entertainment show that's new to the channel.
It's called Confessions of Stars and features behind-the-scenes snippets and gossip titbits about the stars in the Telemundo soapies. It takes over from My Heart Beats for Lola, at 18h00 daily.
Here's a close-up on each new series, preceded by must-know info. about the broadcast of each (All times CAT):
Cruel Love
Premieres: Monday, 3 February 2014 at 17h10
Catch-ups: Sundays at 18h00
Takes over from Precious Rose when it ends on Friday, 31 January 2014
Relationships are just a game for carefree cousins – and lovers – Camila and Antonio Brando. They live a life of adventure, conquests and bets and mock those who have any true feelings for another person.
However, when Antonio finds he is falling for the beautiful, though humble, Sofia, who he first saw at his own wedding, it marks a change in the kissing cousins' duplicitous existence.
Initially picking Sofia as his next victim, Antonio instead decides to pursue a genuine relationship, but when Camila finds out he has lost their 'game' by developing feelings for someone, she sets out to ruin things for him the only way she knows how.
---

Forbidden Passions
Premieres: Monday 17 February, 2014 at 16h20
Catch-ups: Saturdays at 14h00
Takes over from Aurora which ends on 14 February 2014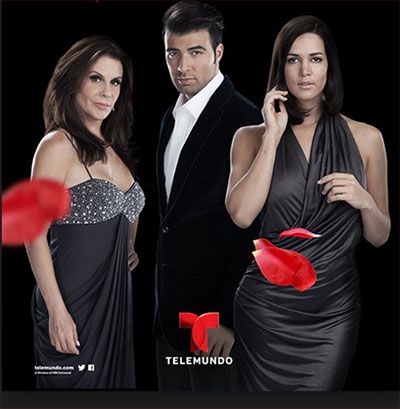 Forbidden Passions introduces the beautiful Bianca Santillana, who blames her mother Flavia for the death of her father. He died following a heart attack after catching Flavia cheating and learning she only married him for his money.
Determined to take revenge against her mother at any cost, Bianca seduces Flavia's love interest Don Ariel Piamonte to stop her getting the money she so desperately sought.
However, when she meets Don Ariel's handsome nephew Bruno, Bianca falls madly in love. Can she and Bruno find a way to be together without hurting Don Ariel?
---
Confessions of Stars
Premieres: Monday, 17 February 2014 at 18h00
Catch-ups: Saturdays at 18h00
Takes over from My Heart Beats For Lola which ends on 12 February 2014
(Please note: The last two episodes of My Heart Beats For Lola will repeat on 13 and 14 February at 18h00 and Confessions of Stars starts the Monday after).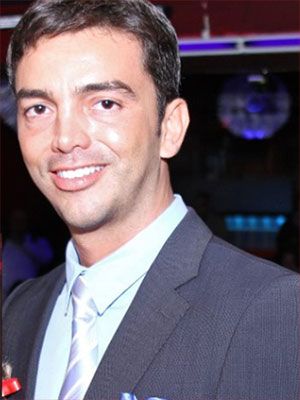 Juan Manuel Cortés
Hosted by Juan Manuel Cortés, Confessions of Stars takes a look behind the scenes of Telemundo's telenovelas to reveal how the stars really live.
Featuring interviews with the actors and actresses, Juan Manuel also brings viewers gossip and revelations from the stars' personal lives. Can the reality live up to all the drama and glamour from the shows in which they appear?