Home
AfricaMagic celebrates 9 years of defining African lifestyle and entertainment
This month marks the 9th birthday of AfricaMagic, the TV brand that has come to define African lifestyle and entertainment. Launched in 2003, this year AfricaMagic refreshed its channel line-up and now has eight dedicated channels on DStv. These are AfricaMagic, AfricaMagic Entertainment, AfricaMagic Movies, AfricaMagic Movies 1 and AfricaMagic World, alongside the language focused AfricaMagic Hausa, AfricaMagic Swahili and AfricaMagic Yoruba.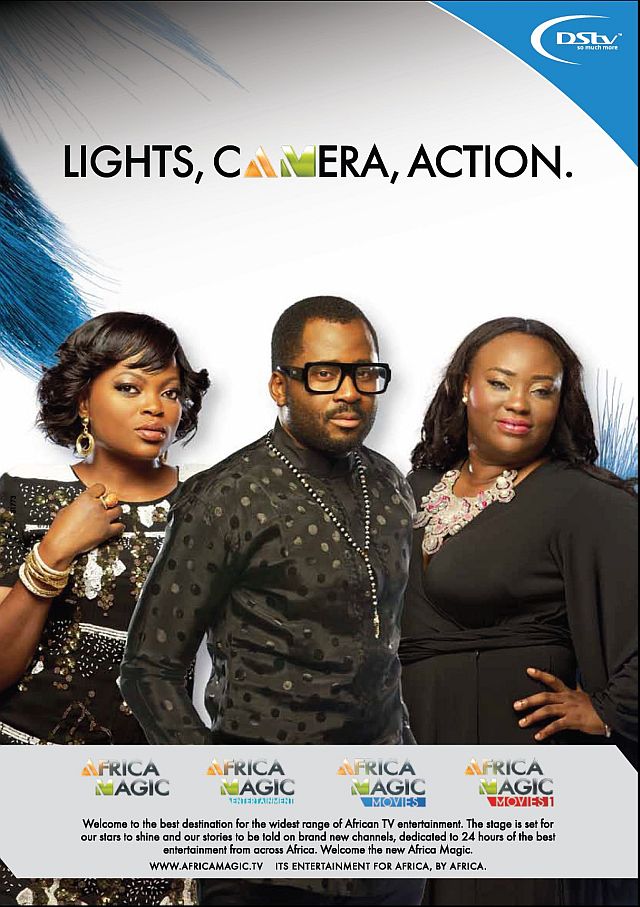 Available to different countries and on different DStv bouquets, together the AfricaMagic channels offer a one-stop destination for great African programs across a range of genres – from movies, series and sitcoms to reality shows, celeb news, fashion, music and more.
Promoting the channel expansion was the dynamic I AM AFRICA advertising campaign which married the stars of AfricaMagic to a message of African pride and then celebrated those exceptional Africans who inspire us all. Underpinning the outreach campaign was a four city tour in which the stars of AfricaMagic were showcased in Accra, Lagos, Lusaka and Nairobi.
Meanwhile partnership and production were the two key values that drove AfricaMagic this past year.
The AfricaMagic teams working out of Johannesburg, Nairobi and Lagos continued establishing strong relationships with content suppliers, hosting workshops with industry professionals in Ethiopia, Kenya, Nigeria, Tanzania, Uganda and Zambia. The brand was also present at various key film markets such as Discop (South Africa), the Jahazi Film Festival (Zanzibar), the Alaba International Market (Nigeria), the Abuja Film Festival (Nigeria), the Hilly-wood Film Festival (Rwanda) and the Nile's Diaspora International Film Festival (Uganda) where it actively engaged with the continent's film and TV community.
Additionally AfricaMagic continued to invest in creating programming and the past year saw the launch of the celeb show Stargist which is screened every single weekday in prime time, ensuring that audiences stay up to date on all that is happening in the lives and careers of the world's hottest stars, including those from right here at home!
Ghanaian content has also taken centre stage on the channel, including Shirley Frimpong Manso's series Adams Apples and Peep, shows hosted by Anita Erskine-Amaizoo such as Making of a Mogul, Pamper Your Mum, Cooking With…; a show which invites a range of guests, which include models, DJ's, actors, Magazine publishers and musicians all with a connection to the African continent, to cook mouth watering dishes and more recently, the second season of Fashion 101 which take viewers on a roller coaster ride of fashion, glamour, and style.
Other highlights for AfricaMagic in 2012 were – the launch of the East African lifestyle series Mashariki Mix which marked the first time AfricaMagic dual-created a show in two languages (English and Swahili); the 91 day hit series Big Brother Stargame, the recently premiered behind-the-scenes reality series Omotola: The Real Me; the exciting final season of Jacob's Cross; more red carpet action from 53 Extra and the introduction of gorgeous former Ms. Black USA Osas Ighodaro on Tinsel!
It was also a big year for Jara, AfricaMagic's Nollywood themed show that broke the news announcing the first ever Africamagic Viewers Choice Awards, In Association With Multichoice, which will award the continent's brightest film and TV talent!
Now as 2012 draws to a close, AfricaMagic is preparing to screen The Money Drop Nigeria which begins on DStv on January 13. Fast-paced and nail-biting, the show includes many thrilling moments that African audiences are sure to enjoy as the contestants start with USD 100 000 and then play to keep it!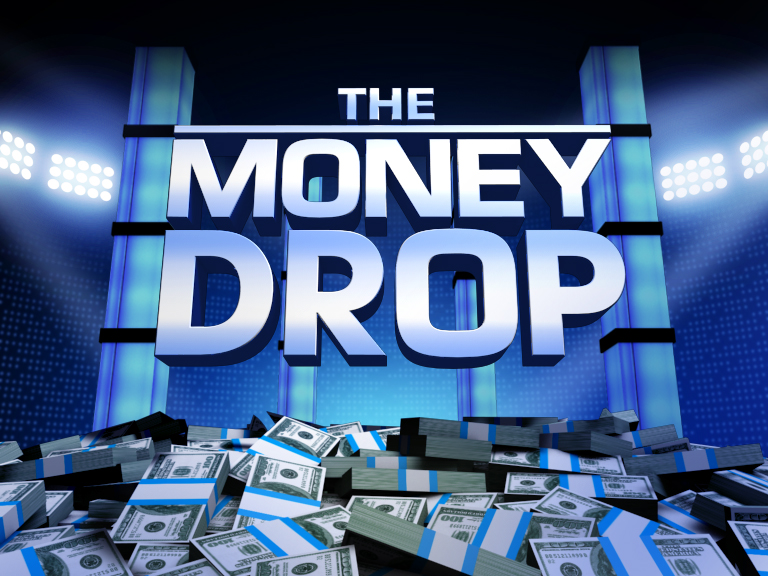 But that's not all…
In 2012, AfricaMagic scooped several awards. It was recognized at the Nigerian Broadcasting Awards for Tinsel, Jara and 53 Extra while it also won honors at the prestigious Promax Awards. Meanwhile AfricaMagic MD Biola Alabi was named as a World Economic Forum Young Global Leader 2012 and was also included on the Forbes List of the 20 Youngest Power Women in Africa.
Fittingly she's best placed to speak on the AfricaMagic birthday and says simply, "Thank you to everyone, especially our viewers, who choose AfricaMagic as their channel of choice and helped make it one of Africa's top brands. Next year we turn 10 and it's a massive milestone for us. We hope you will stay with us as we make our way to that magic moment!"